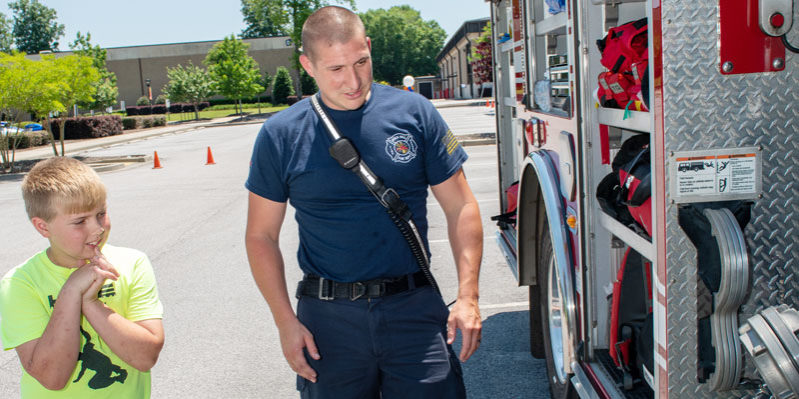 Looking for a career where you can make a meaningful difference in your community?
Study to be an emergency medical technician (EMT) at York Technical College.
There are four levels in this career path: emergency medical responder, emergency medical technician, advanced emergency medical technician and paramedic. YTC offers certifications as an emergency medical responder (EMR), emergency medical technician (EMT), and paramedic. Certified EMTs and paramedics can also take refresher courses.
Even though it's not a requirement to have an Emergency Medical Services degree to work as a paramedic, the degree helps strengthen the student's knowledge and abilities. The future of the profession is moving toward requiring a degree for all of its paramedic providers.
YTC's EMT program is certified and regulated by the South Carolina Department of Health and Environmental Control.
EMTs generally provide basic life support, CPR, patient assessment, vital sign assessments, and control bleeding, fractures and dislocations. Paramedics perform higher skills like advanced airway management, cardiac monitoring and defibrillation, and administer a wider array of medications.
Once you've completed the course, you can take the National Registry certification exam, get certified and start your career.
The average yearly salary for EMTs in South Carolina is $34,570.
Source: U.S. Bureau of Labor Statistics, May 2018