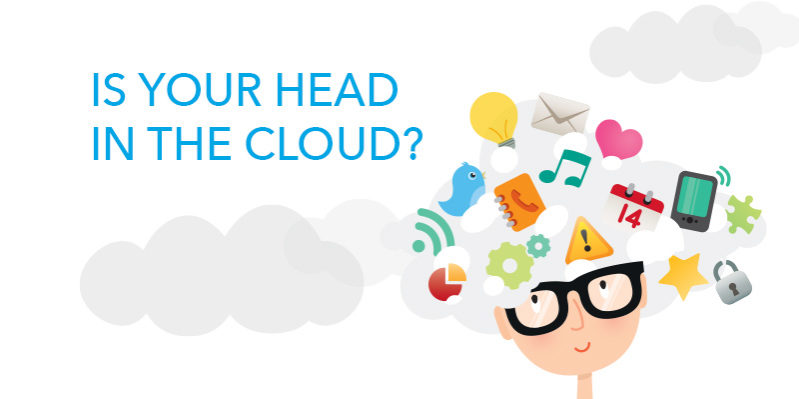 By Naomi Sheehan
With each passing year, the internet gets less "virtual" and more "reality." Online activity is increasingly part of core operations for banking, retail, healthcare, scientific research, and education. In today's economy, being connected is not optional.
That means a degree in computer science can take you just about anywhere, in any field. Computer and information technology jobs are projected to grow 12 percent by 2024, faster than the economy as a whole according to the Labor Department. The computer sector will swell to 4.4 million jobs by then, thanks to the unending developments in mobile technology, storage, and new applications of the internet.
In the blink of an eye
The internet has grown to over 3.35 billion users worldwide – nearly half the planet's population. Every single day, more than one billion websites of the web generate about 300 times the content of the US Library of Congress, the largest library in the world.
In one "digital second" in 2016, according to online tracker InternetLiveStats.com, 2.5 million emails are sent. Over 121,000 YouTube videos are viewed and 53,890 Google searches are made.
As mind-boggling as these figures are, they are poised to grow to at least ten times their current levels by 2020. How will humanity store all this data?
Cloud computing
Cloud computing is a way of sharing the processing resources and data management online. Cloud computing makes it possible to reconfigure servers, networks, and storage to share space where it is needed.
The cloud approach untethers data from physical infrastructure, adding new efficiency. Businesses no longer need to house their own data centers, according to Qusay Hassan, computer professor at Egypt's Mansaura University. Rather, "they can access giant pools of resources offered by providers in a way similar to accessing public utilities" like the water system or electricity grid.
Big data
The more information produced and made available on the internet, the more complicated it becomes to process it. "Big data" is more than just the data itself. It is a field of computing that involves new methods of capturing, selecting, and analyzing all that material.
It's also the belief, writes Forbes technology reporter Gil Press, that "the more data you have the more insights and answers will rise automatically from the pool of ones and zeros."
Fundamentally, Press adds, it is "a new attitude by businesses, non-profits, government agencies, and individuals that combining data from multiple sources could lead to better decisions." Sharing data can improve lives. "It's all about attitude, not technologies or quantities," he says.
The internet of things
Along with computers and smartphones, we use a growing number of electronic devices that are connected to the internet and transmitting information. Ordinary objects like thermostats, cars, even refrigerators, are now equipped with sophisticated sensors to collect data and network with other devices.
The "internet of things" (IoT) is the integration of the physical world into computer-based systems. Sensors can now interact with light, temperature, location, voices and fingerprints, air quality, chemicals and more. Health devices record data on heart rate, blood pressure, and the steps you take.
By 2020, tech research firm ABI Research estimates more than 30 billion devices will be wirelessly connected to the internet. The "wearable" computing and integration of everyday physical items into the internet will transform every aspect of work, economic transactions, and personal interactions with the world.
Computer and IT Careers
Computer Systems Analysts
2015 Median pay: $74,210 per year
$34.52 per hour
Number of jobs (2014): 7,495
Job growth 2014-2024: 23.27% (Much faster than average)
Database Administrators
2015 Median pay: $73,670 per year
$31.91 per hour
Number of jobs (2014): 1,258
Job growth 2014-2024: 11.62% (Faster
than average)
Information Security Analysts
2015 Median pay: $71,600 per year
$32.97 per hour
Number of jobs (2014): 1,251
Job growth 2014-2024: 19.37% (Much faster than average)
Network and Computer Systems Administrators
2015 Median pay: $72,140 per year
$31.57 per hour
Number of jobs (2014): 4,605
Job growth 2014-2024: 11.72% (As fast as average)
Software Developers
2015 Median pay: $83,800 per year
$37.96 per hour
Number of jobs (2014): 2,583
Job growth 2014-2024: 18.6% (Much faster than average)
Web Developers
2015 Median pay: $58,710 per year
$26.21 per hour
Number of jobs (2014): 1,322
Job growth 2014-2024: 27.24% (Much faster than average)
Sources: South Carolina Works Online Services, https://jobs.scworks.org/vosnet/Default.aspx. US Department of Labor Burea of Statistics May 2015 State Occupational Employment and Wage Estimates, http://www.bls.gov/oes/current/oessrcst.htm
Information Technology

You've got to tech it out!
Let me guess. You're sensible. You enjoy organization and concrete answers. Innovative technology is your thing. So, have you ever considered pursuing a career in Information Technology? At York Tech, our Information Technology department helps to prepare students for a variety of career paths such as computer programmers, network technicians, system analysts and much more. We even offer certifications within the industry!
Individuals with a high aptitude for math and logical reasoning may find the associate degree in Computer Technology to be the perfect option. The Computer Technology degree provides students with two specializations to choose from: programming or networking. Students receive hands on experience in various programming languages (C#, C++, Java, PHP, Visual Basic), use the .NET framework, design database systems, use multiple modern operating systems,  as well as relate network theory and design. With two associate degree programs and a multitude of certificate programs offered, there is something for everyone to get started in information technology.
AAS Degree Computer Technology specializing in Networking
AAS Degree Computer Technology specializing in Programming
Advanced Multimedia Specialty
Advanced Network Security Certificate
Advanced Web Programming
Digital Design Certificate
Network Administration
Network Operations Certificate
PC Technical Support
If you're interested, and we think you might be, you can learn more about our program offerings at:
yorktech.edu/IT-major
Technology takes on Indian Land
York Technical College's Advanced Information Technology Institute at Indian Land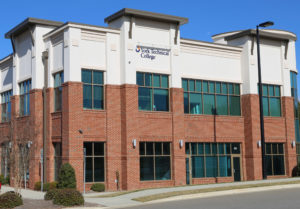 The field of information technology is constantly evolving right along with the modern digital world, and is generating a surplus of jobs. This fall, York Technical College launched its Advanced Information Technology Institute (AITI) at Indian Land. With a rise in the need for information technology professionals, a foundation was laid to offer advanced training for high demand careers in IT which will be exclusively offered at our Indian Land Center. Students can anticipate pursuing career opportunities upon completion of their program of choice within four semesters.  Programs offered at the AITI include:
Cisco Network Operations Certificate
Advanced Network Security Certificate
Advanced Cybersecurity  (Fall 2017)
Job placement rates for these academic programs have been trending at 100% for three consecutive years and include careers such as Network Engineers, Network Administrators, Network Technicians, Network Designers, IT Analysts, and Security Consultants.
To learn more about our course offerings at the Advanced Information Technology Institute or to apply, you may visit:
yorktech.edu/IndianLandIT