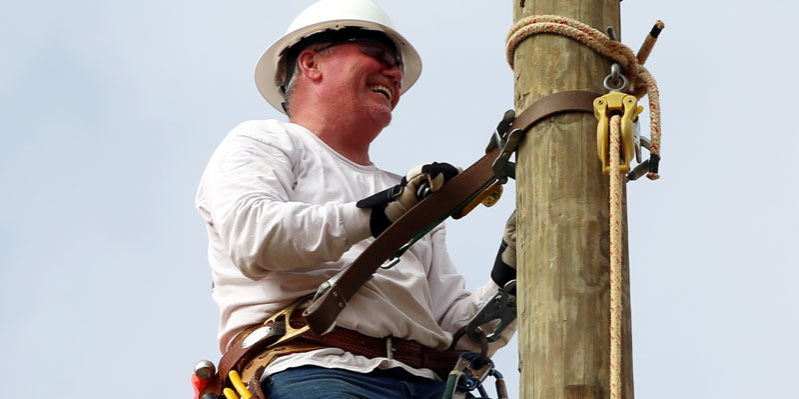 If working with your hands and being outdoors interests you, then becoming a line worker may be a good fit. York Technical College's Utility Line Worker program is making great strides in expanding opportunities for students at the College and in the community.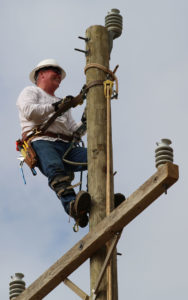 The College was recently awarded $200,000 from the Duke Energy Line Worker Training Grant Program to help expand the College's Line Worker Program. Upgrades are underway to relocate the program from its current site in Chester to the College's state-of-the-art Chester Center.  
Relocation of the program to the Chester Center will not only increase classroom space and program capacity, but it will also provide students with access to technology and comprehensive student support services that will maximize their potential for success. Students who previously completed the line worker program were not eligible for federal or state assistance. Beginning this fall, the College's non-credit line worker program transition into three new credit programs: Basic Utility Line Worker Certificate, Advanced Utility Line Worker Certificate, and Associate of Applied Science in Management with a specialization in Utility Line Work. Now students who enroll in these programs will be eligible to apply for financial aid. The College anticipates the relocation and credit program options will help attract more students to this rewarding field. 
Upon completion of one of the line worker programs, students can work in a variety of positions that include telecommunications, water, sewer, information technology infrastructure, and electrical utilities. The median salary for line installers and repairers is approximately $65,880, according to the U.S. Bureau of Labor and Statistics in 2018. Those who have previously completed the program at York Tech are 100% employed in the utility line worker field and have successful careers working at municipal power providers like the City of Rock Hill, York Electric Cooperative, Duke Energy, and more. For more information, visit yorktech.edu/lineworker.