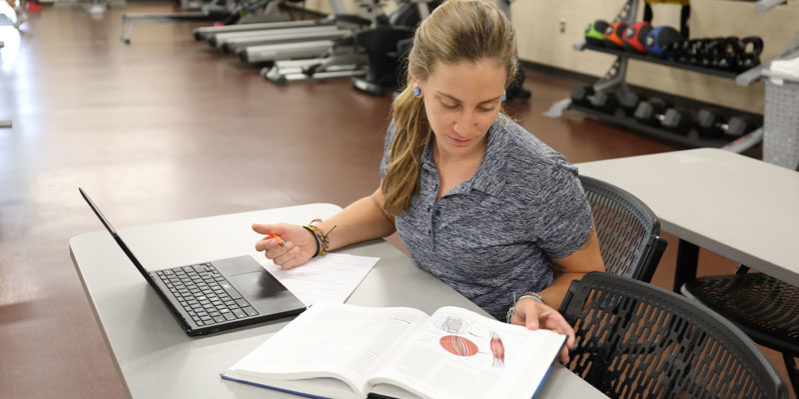 York Tech student Cora Geiter is enrolled in the personal training program. She participates in lab hours that are designed for students to gain practical experience, which includes training faculty and staff at the College. Geiter hopes to become a movement specialist working with special populations, particularly seniors.
"I'm looking at training seniors before they have to hit physical therapy," Geiter said. "I can hopefully prevent them from getting to that point with personal training, movement, mobility, flexibility and all around health."
Upon completion of the personal trainer program, students can transfer to an institution to earn an advanced degree that will help broaden their career options. All 61 credit hours in York Tech's personal training program are transferable into the exercise science program at Winthrop University. Some of those courses also transfer into Winthrop's physical education and athletic training programs.